Le concours hautement anticipé apporte des expériences de cocktails colorées et des collaborations inédites dans la ville de São Paulo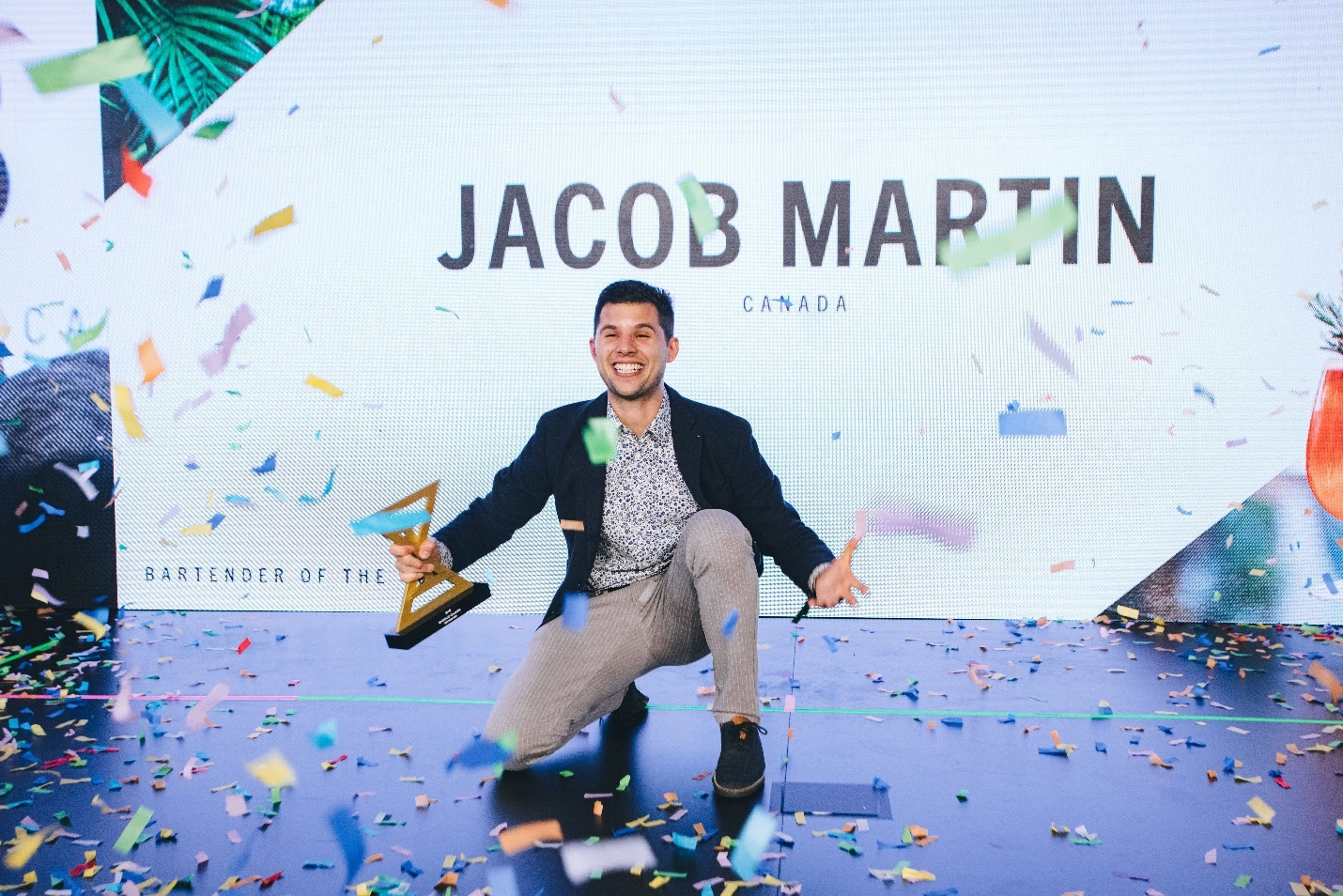 SÃO PAULO, Brésil, 30 sept. 2023 (GLOBE NEWSWIRE) —  Jacob Martin, du Canada, a été désigné World Class Global Bartender of the Year 2023 par les légendes de l'industrie. Il a remporté le concours face à plus de 10 000 autres bartenders de haut niveau qui se sont essayés à l'Everest du bartending de cette année.
Dans le cadre du concours, Jacob a passé une série de défis sur une période de quatre jours. En plus de concocter des cocktails classiques et de les élever à un niveau supérieur avec le gin favori des bartenders Tanqueray No. TEN, Jacob a également osé aller plus loin avec la polyvalence de saveurs de Johnnie Walker Black Label, avant de créer un cocktail Ketel One Garnished with Good qui a non seulement impressionné les juges de par sa créativité gustative, mais a aussi eu un impact positif sur leur communauté locale au Canada.
Après sa victoire, Jacob a déclaré : « C'est un incroyable honneur de gagner World Class. Non seulement parce que cela représente le sommet de l'industrie, mais aussi en raison des géants que j'ai eu le privilège d'affronter cette semaine. La communauté du bartending est incroyable et cette semaine me l'a constamment rappelé. Nous nous sommes tous poussés les uns et les autres, avons appris les uns des autres et avons puisé dans la fantastique énergie de cette ville incroyable. Le niveau du concours était extraordinaire, mais pour l'instant, j'ai juste hâte de déguster un cocktail préparé par quelqu'un d'autre ! »
Dans le cadre du concours, São Paulo a vu des bartenders de renommée mondiale comme Monica Berg (de Tayer + Elementary à Londres), Giacomo Giannotti (du meilleur bar du monde, le Paradiso à Barcelone) ou encore Ago Perrone (de The Connaught Bar à Londres) investir la ville pour juger l'événement et accueillir des expériences « World Class » spéciales dans certains des établissements nocturnes les plus emblématiques de la ville.
Le concours marque également le début du World Class Cocktail Festival, avec de formidables collaborations de bars dans toute la ville, notamment le Bar Dos Arcos, Tan Tan et le Guilhotina Bar.
Globalement, le World Class Cocktail Festival s'étend dans plus de 1 000 établissements à travers le Brésil, offrant à des centaines de milliers d'amateurs de cocktails des expériences uniques de la part de marques telles que Johnnie Walker, Tanqueray No. TEN et Don Julio.
Le World Class de cette année a également vu l'inclusion de l'Industry Forum, une chance de s'engager, d'éduquer et d'inspirer la communauté du bartending avec des séminaires et des tables rondes de juges et d'invités World Class. Parmi les points saillants du forum, on peut citer « From Insta to IRL: trends and how to master them » (D'Insta à la vraie vie : tendances et comment les maîtriser) avec Kaitlyn Stewart, lauréate du concours World Class 2017, et Giuliana Pe Benito, directrice mondiale de la culture chez Diageo Reserve, ainsi que « Behind the Scenes of the World's Best Bars » (Dans les coulisses des meilleurs bars du monde) avec des propriétaires de bars comme Monica Berg, Thiago Benares et Benjamin Padron.
Marissa Johnston, directrice mondiale de Diageo World Class, a déclaré : « Après le succès du World Class à Sydney l'année dernière, les équipes World Class du monde entier, l'équipe du Brésil et, bien sûr, nos formidables 54 compétiteurs ont tous mis les bouchées doubles et vraiment assuré cette année. Le niveau d'énergie sur le terrain ici est incroyable et après de nombreux mois de planification, c'était formidable de tout voir se concrétiser comme cela. C'est vraiment palpitant de voir une ville prendre vie avec des cocktails de qualité et des expériences exceptionnelles.
« Jacob a véritablement porté le concours à un niveau supérieur. Il a excellé dans tous les domaines et les commentaires des juges étaient extrêmement positifs. Jacob mérite largement sa victoire et je suis impatiente de travailler avec lui au cours des 12 prochains mois – il ira loin. »
Depuis son lancement en 2009, Diageo World Class joue un rôle significatif dans l'inspiration d'une expérience de consommation d'alcool plus raffinée et la transformation de la culture du cocktail à l'échelle mondiale, en soutenant plus de 450 000 bartenders dans le monde à travers des formations et l'éducation.
Pour en savoir plus sur World Class et vous tenir au courant des dernières créations, tendances et formations, rendez-vous sur www.diageobaracademy.com/en_zz/world-class-/ et suivez @WorldClass sur Instagram.
Contact :
Sarah Deller
Worldclass@smarts.agency
Des photographies accompagnant ce communiqué de presse sont disponibles aux adresses :
https://www.globenewswire.com/NewsRoom/AttachmentNg/77f78a75-50a6-4616-a676-43fa1257b526
https://www.globenewswire.com/NewsRoom/AttachmentNg/56d1fd1e-04e1-4884-b53a-414e4ae79329
https://www.globenewswire.com/NewsRoom/AttachmentNg/ea082a38-ded1-4024-b1c3-6e62f04cf551
GlobeNewswire Distribution ID 8941442